The Ladurée Beauty collection is inspired by eternal elegance and sophistication. It graciously fulfils our desire for beauty and furnishes a host of subconscious yearnings by affortlessly blending a love of the good life with a welcome feeling of well-being. 
This line has a nostalgic ring to it, the scent of childhood which delights and thrills our senses. Think of it as a voyage encompassing pleasure and comfort, resplendent with tender, star-spangled tales of bygone times.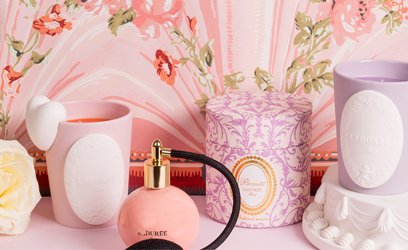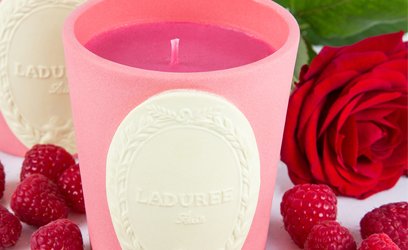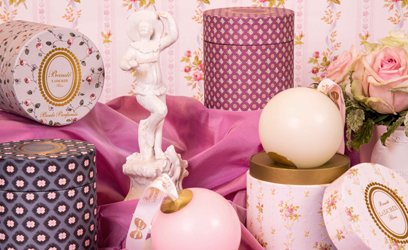 Beauté Ladurée
If you are a retailer and are interested in carrying our Beauté Ladurée collection in your store: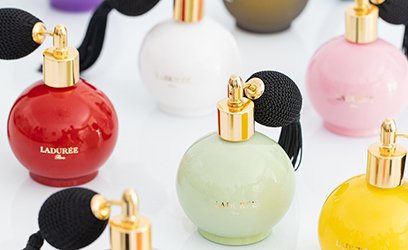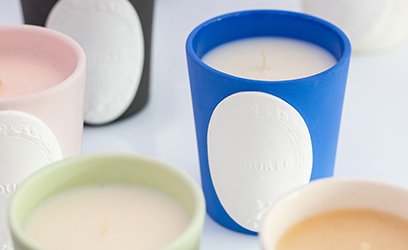 Candles & Home Fragrances
With its candle scents, Ladurée offers you its distinctive signature, weaving a thread of emotion and delicacy,between each of its perfumes. 
This collection is a breath of elegance and refinement, where every fragrance is within an attractive biscuit China pot, engraved in the various Ladurée emblematic colours. The Ladurée green, the sugared-almond pink, the charcoal grey, the lilac violet, the daffodil yellow, the pale blue, the black of the night...
As a creator of magic moments, Ladurée has imagined a collection of fragrances for your home, an olfactory offering full of tenderness and opulence. 
Ladurée's fragrances leave the trace of unforgettable memories in their wake. 
Borrowed from the Ladurée style, this collection is made for all our customers who are in love with the brand, which, for a very precious instant, invites us to share a sophisticated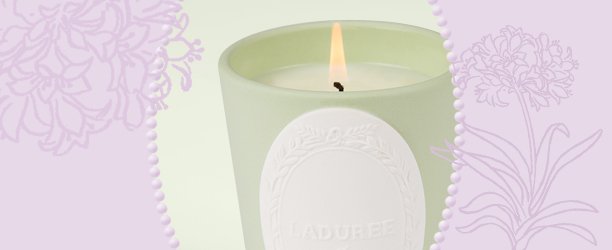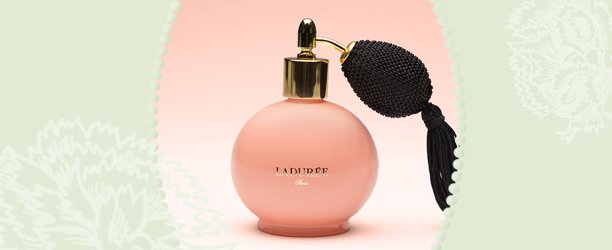 Perfumeds Balls & Incenses
Ladurée has created a new form of fragrance to safely perfume your home and wardrobe... An intensely perfumed ball of wax, suspended by a beautiful grosgrain ribbon in traditional Ladurée hues, releases intense and delicate perfumed notes. 
To keep its intensity in tact, this beautiful perfumed ball must be protected from heat, otherwise it will melt like snow in the sun... 
Our perfumed balls are presented in beautiful gift boxes, whose aesthetic sits in harmony with each fragrance.
Ladurée incenses have been made by koh-Shi masters following ancient methods and handcrafted. each scent leads you to a perfumed journey, which will purify your spirit and you heart.