Valentine's day 2021
An idyllic journey : where Venus, Goddess of Love, takes care of her son Cupid and rewards him for his services -with her cleverly unhooked arrows -with gold macarons she draws from her inexhaustible horn of plenty.
Passion Heart Shaped Macaron - Glittery
It's all about passion at Ladurée. For Valentine's Day, the Chefs give the iconic passion fruit macaron recipe a shimmering bronze and give it a heart shape to celebrate love.
Personnalized Rose Macaron
Available in store from February 12th to February 14th.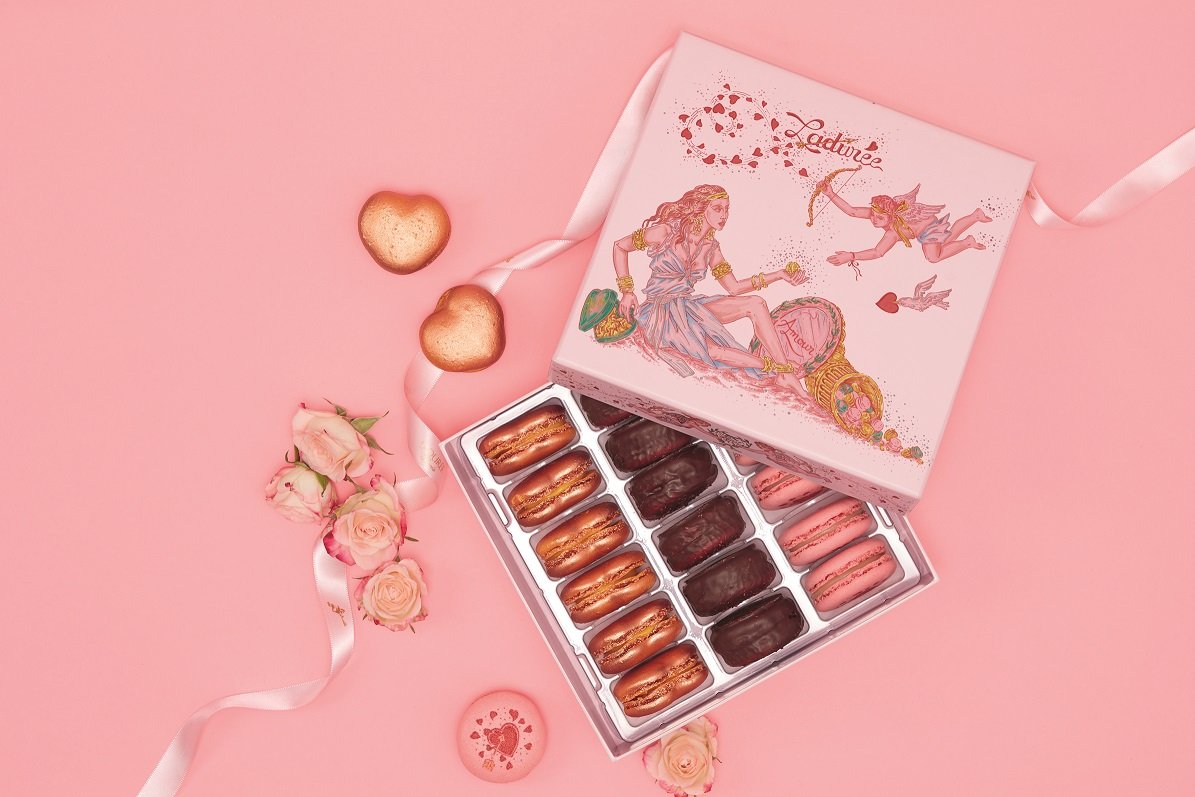 Traditional Holiday season at Ladurée
" For this holidays collection, I've taken inspiration from Le Grand Restaurant's signature dessert: the 'Blanc Manger'. Using the original recipe as a starting point, we toyed around with its flavors and worked on an airy texture, seeking to achieve the perfect blend of vanilla and caramel to create a yule log and a macaron with those same wonderful aromas. We also whipped up a macaron and a cake inspired by a dessert I really love, one that combines the acidity of clementines, the softness of roses and the bite of saffron." 
Chef Jean-François Piège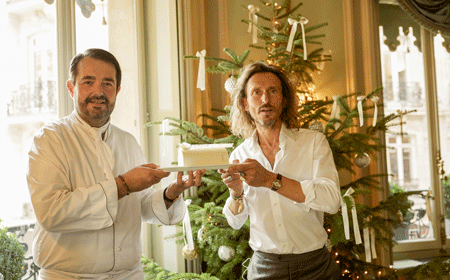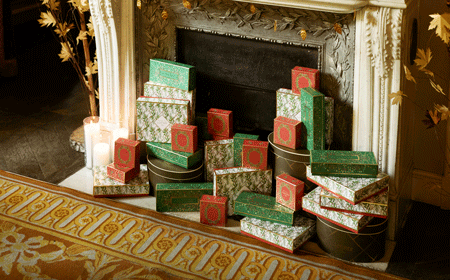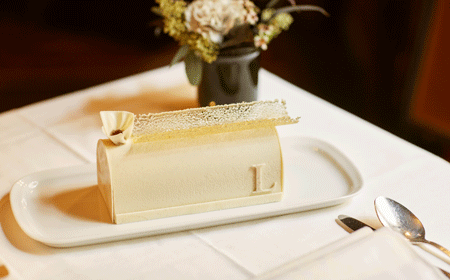 Our new Christmas Macarons
Macaron Blanc Manger
This macaron is inspired by Jean-François Piège's iconic recipe for Blanc Manger. Two macaron shells dusted with vanilla seeds, with a vanilla ganache filling and a caramel center.


Macaron Clementine Saffron Rose 
Two macarons shells sprinkled with dried rose petals, filled with clementine cream and a hint of saffron